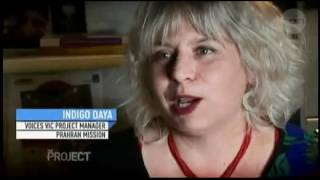 Hearing Voices: The movement that encourages you to talk to your voices
"Hearing Voices" at the Clinical Simulation Center of Las Vegas
Hearing Voices: The movement that encourages you to talk to your voices

For many people with mental illness that hear voices, it can be an isolating and fearful experience that can literally derail someone's life. The voices can be male, female, old or young. There can be one or many, and often reflect the unexpressed emotional state of the hearer. Many assume that hearing voices is related to people who suffer from schizophrenia, but it can also occur to people suffering from other mental illnesses.

"Hearing Voices" at the Clinical Simulation Center of Las Vegas

A personal experience of the "Hearing Voices" lab offered by Dr. Amy Chaffin, PhD of the School of Nursing at Nevada State College. Four NSC Nursing Students describe their experiences with this life-changing lab.